Seeing "NO CA3" Error While Checking Neco Result?, Meaning And Solution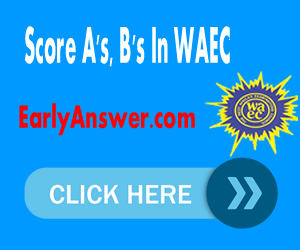 Have you tried to check your NECO result with no success? Did you receive an error message "No CA3"?
Then, this is a post right for you.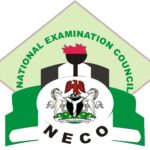 A few candidates had been trying to check and print their NECO results and after entering the candidate's
number, Token and exams type and year, all they got was an error "No CA3" instead of the expected result
page. This seems to be very rampant lately. If you must
I tried checking NECO June/July O'level SSCE result for one of my Student just recently, I received an error "No CA3" when I clicked on the Check result button, now I am pretty sure she is not the only experiencing same issue, so I decided to dig deep and understand what is really wrong.
Hence, the reason for this write-up today, so if you are also experiencing this same issue while checking your NECO result online, then no need to continue searching because you just landed on the solution ground. lol
What Is "No CA3" Error?
I guess you already know the meaning of CA, this is a very popular acronym to mean
Continuous assessment, now, during the 2019 NECO SSCE Internal O'level registration, schools were asked to submit the Continuous assessment test of each to the student to NECO.
CA1 means Continuous assessment for 1st term, CA2 means Continuous assessment for 2nd Term, CA3 means Continuous assessment for 3rd term, all these scores must be computed alongside the Student data during the Neco June/July registration.
If for any reason the school you registered in did not add you CA3, then you will experience this same 'no CA3' error when checking your result.
Solution To "No CA3" Error
For this to be resolved, the school you enrolled for will have to contact NECO, the School management will have to take your Continuous assessment for the third term to NECO so it can be done correctly, this may take time but it resolves the issue perfectly.
]
What You Can Do
All you have to do is go back to the school where you registered and wrote your NECO SCC exam and report the error you are getting, they will pick up the issue from there, meaning no further actions from your end.
How To Check Your Neco Result
For the sake of those that still don't know how to check their Neco result, you can follow the guide below…
First, Visit the NECO result checking portal at
https://result.neco.gov.ng/
Select your examination year . in this case, 2019
Pick your exam type. i.e. (JUN/JUL)
Enter your Token Number and registration number in the appropriate columns.
Finally, click on the check result button to access your NECO result.
If you follow the simple steps outlined above, by now you should be seeing your grades in each subject.
When Will The Result Be Out?
This I am not certain of, So after reporting to your School, I will advise you to check the Neco result portal continuously, or contact your school.
Join Our Telegram Channel |
Whatsapp Our Admins: Click Any Name Mr.Paul or Mr.Henry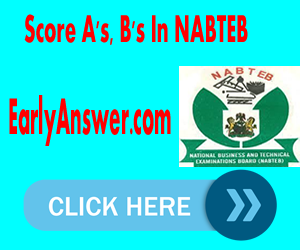 Comment