2020 WAEC GCE 1ST SERIES ECONOMICS OBJ & THEORY QUESTIONS AND ANSWERS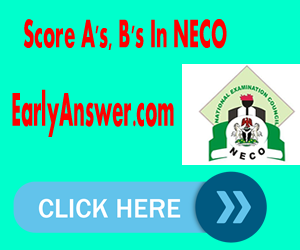 Economics OBJ
1-10: BDCBACBBDB
1-20: ADAABAABCA
21-30: DCCDBAAADB
31-40: AABBDADCCA
41-50: BABBBDBABA
(1ai)
Fixed cost ; 8
Processing machine ; 2000
(1aii)
Variable cost ; 8
Manager salary – 1500
Wages to casual labor – 2500
Fuel – 600
Raw materials – 1400
Factory rent – 1200
Electricity bill – 800/800
(1aiii)
Average cost;
Fixed cost + variable cost/ quantity
2000+8000/8=10,000/8
=N1250
(1b)
Total profit = selling
Price (revenue) less
Total cost 
Total revenue= 3000*6 = 18,000
Total cost =fixed cost + variable cost = 2000+8000=10,000
Total profit = (18000-10,000)=88000
(1c)
Tax rate on profit = 10/1000*8000=8800
=============================================================
(3ai)
Public joint-stock company is a business entity that has share capital divided into shares of equalnominal value. In other words Corporate rights on shares are certified by stocks. -While- Public corporation" is an entity that is created by the state to carry out public missions and services.
(3aii)
Shares; are the ownership capital which is held by the owners of the company. In other words the holder of the shares are considered as owners of the company and enjoys various rights under the statutes. -While- Debentures are the acknowledgment of the company towards the debt borrowed by the particular corporate entity towards the fund provider i.e., an investor in form of debt.
(3b)
(i)High level of embezzlement.
(ii)There is usually political instability.
(iii)Favoritism in appointments.
(iv)Political victimization.
=============================================================
*5a*
A price floor is the lowest legal price a commodity can be sold at. Price floors are used by the government to prevent prices from being too low.
=============================================================(6a)
(I)Poor education sector
(ii)Iack of infrastructure
(iii)poor market product
(iv)poor capital and finance
(6b)
(i)Provision of education on business; The government should educate farmers and traders who involve in small scale agriculture through seminars and workshops on how
to add value to their products and learn how to use appropriate resources on a particular climate conditions.
(ii)Improvements of infrastructure; such as ways of transportation, communication and electricity. For example roads should be constructed in such a way that people can be able to transport their products for sale and
during acquisition of rawmaterial especially during rains season.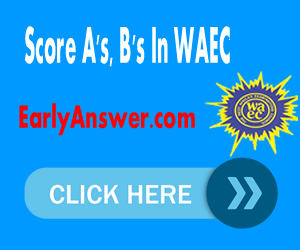 =============================================================
(7a)
tariff is a tax imposed by a government on goods and services imported from other countries that serves to increase the price and make imports less desirable, or at least less competitive, versus domestic goods and services.
(7bi)
Direct Taxes; as the name suggests, are taxes that are directly paid to the government by the taxpayer. It is a tax applied on individuals and organizations directly by the government.
Examples; income tax, corporation tax, wealth tax etc.
(7bii)
Indirect Taxes; are applied on the manufacture or sale of goods and services. In other words these are initially paid to the government by an intermediary, who then adds the amount of the tax paid to the value of the goods / services and passes on the total amount to the end user.
Examples; sales tax, service tax, excise duty, etc.
(7c)
(i)Tax: tax is a compulsory levy imposed by a public authority against which tax payers cannot claim anything. It is not imposed as a penalty for only legal offence. The essence of a tax, as distinguished from other charges by the government, is the absence of a direct quid pro quo (i.e., exchange of favour) between the tax payer and the public authority.
(ii)Rates: Rates refer to local taxation, i.e., taxation levied by (or for) local rather than central government. Normally rates are proportional to the estimated rentable value of business and domestic properties. Rates are often criticised as being unrelated to income.
(iii)Fees; Fee is a payment to defray the cost of each recurring service undertaken by the government, primarily in the public interest.
(iv)Licence fee: A licence fee is paid in those instances in which the government authority is invoked simply to confer a permission or a privilege.
=============================================================
(8a)
Gross Domestic Product GDP: is the total monetary value of the final goods and services produced in a country in one year both by citizens and foreigners resident in a country. 
(8b)
NNP = GNP — Depreciation
GNP = GDP + Net income
(8c)
(i)Lack of Reliable Data: The reliability of data relating to national income. 
(ii)Existence of Non-Monetised Sector.
(iii)Difficulties in the Classification of Working Population.
(iv)Illegal Income:
]
Comment
Categories: Waec Gce